This article is brought to you by Freedom Financial.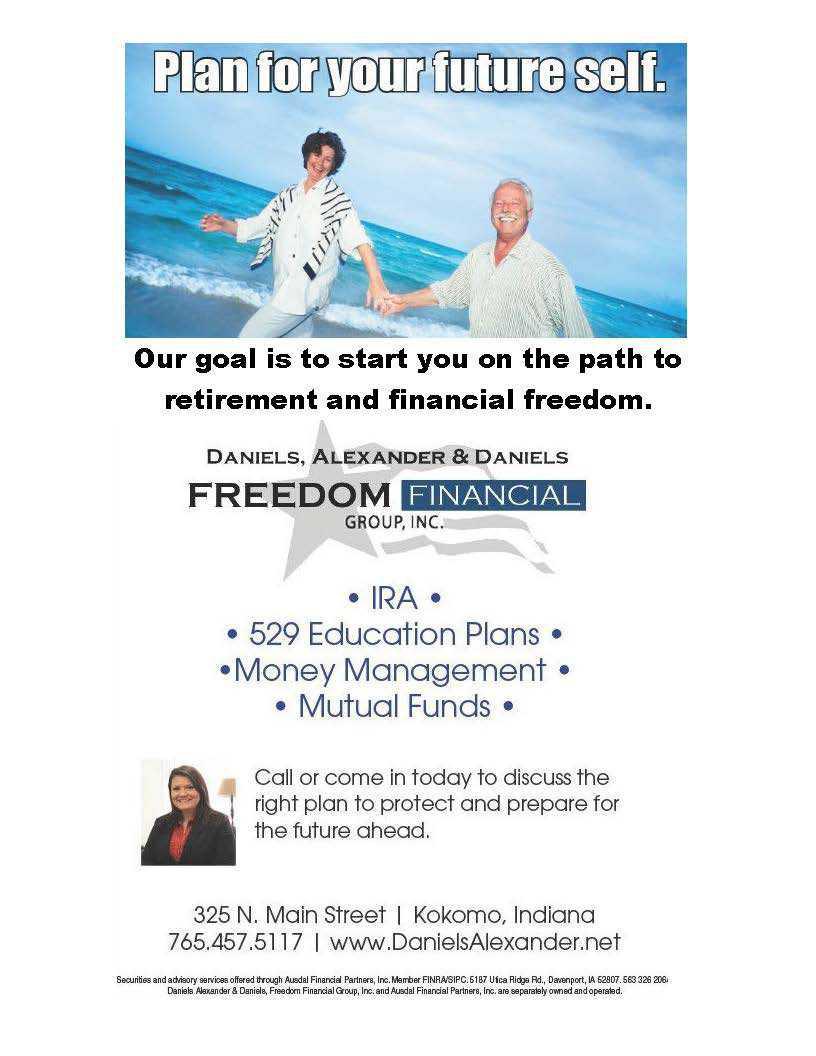 Taylor High School welcomed veterans to celebrate with the students last week as part of the school's Veteran's Day event. The presentation, organized and executed by the members of Taylor's senior class, the event was highlighted by a visit from U.S. Rep. Victoria Spartz.
Taylor High School Principal Brandon Gleason opened the event with words of gratitude.
"We express our gratitude to the brave men and women who have served our nation defending the principles of freedom, justice, and democracy," said Gleason. "Throughout our history, veterans have displayed unwavering courage, selflessness, and resilience. They have faced unimaginable challenges and often risked their lives for a greater cost than themselves.
"We must remember that freedom is not free. Their sacrifices remind us of the high cost, and they inspire us to work toward a more just world. We also acknowledge the sacrifices made by families. Let's commit ourselves to honoring their service each and every day. Let us be inspired by their dedication to our great nation and work together to create a world that truly values freedom, justice, and democracy."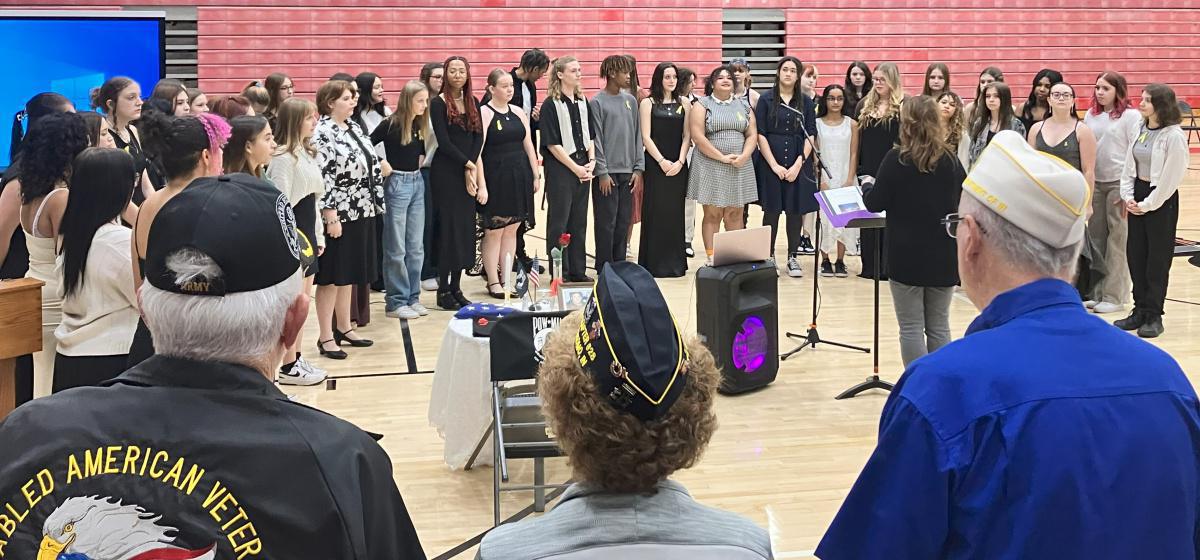 The members of Girl Scout Troop #4400 presented the colors, and the crowd was led in the Pledge of Allegiance by Ryan Fleck. The Taylor High School choir then sang the National Anthem.
Rep. Spartz took to the microphone to express her encouragement to the students and thanks to the veterans.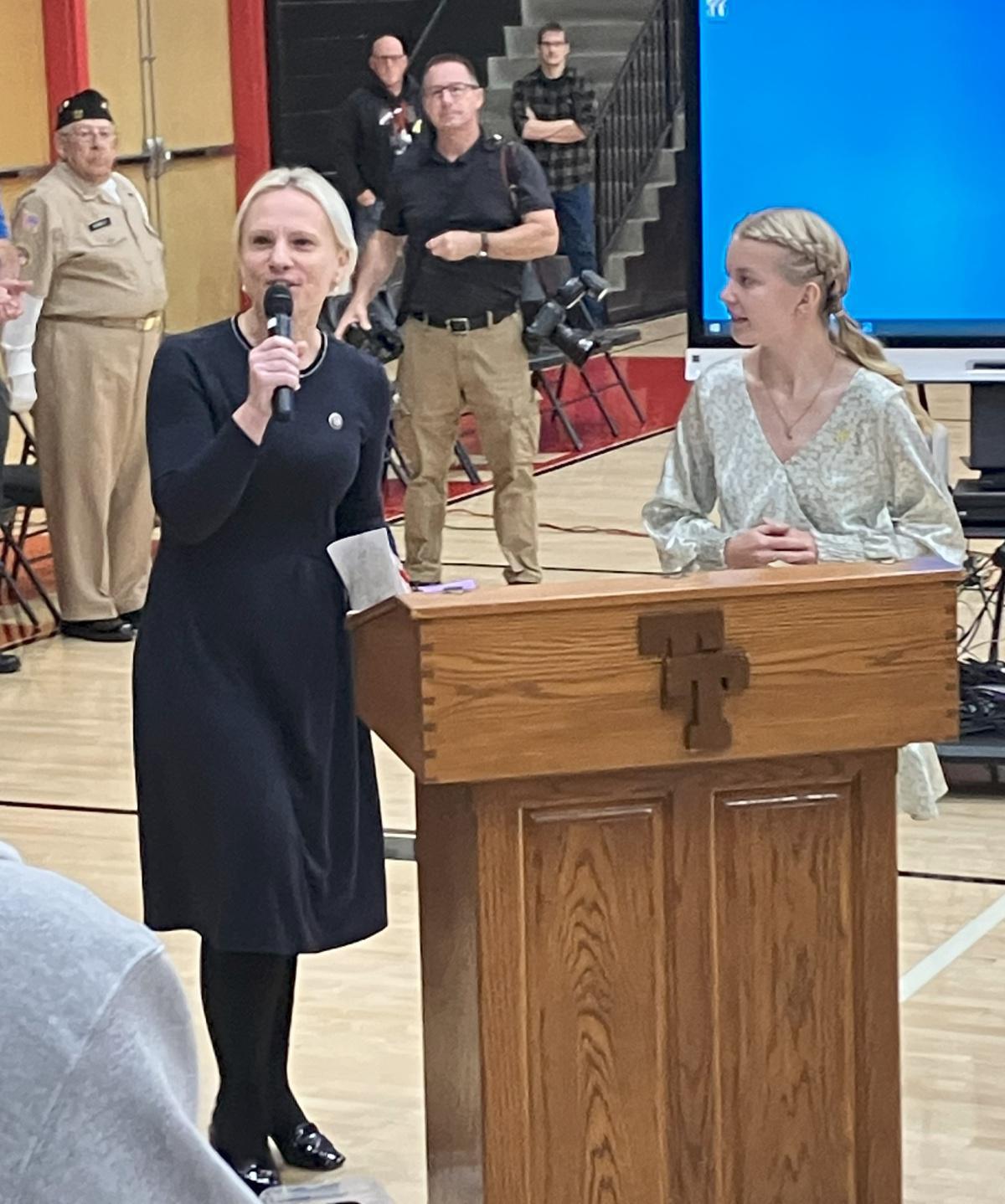 "I'm happy to see that young people organized this because you are our future," said Spartz. "Always value and cherish and fight for freedom. You are the future of our country. Life is very tough. You want to be strong.
"We have to strive for our values. Some people were willing to sacrifice their lives for them. Some made the ultimate sacrifice. I have the deepest gratitude and appreciation for all the sacrifices that our veterans and their families make."
Student Kaelyn McElroy gave a speech in honor of veterans, and representatives from the Veterans of Foreign Wars and the Disabled American Veterans spoke and gave their thanks for the event.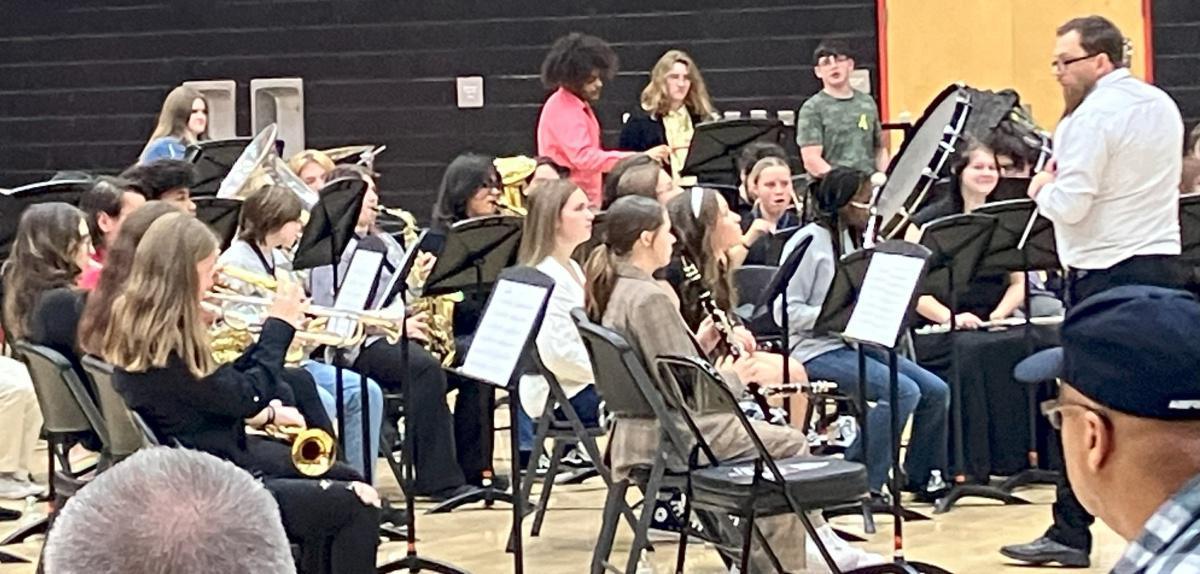 A performance from the Taylor High School band was sandwiched by two speeches of gratitude from students Emilia Deckard and Amelia Collins. Student Madelynn Ruddell then led the crowd through the POW/MIA ceremony involving an unused place setting which commemorates the many aspects of mourning lost soldiers.
School Resource Officer C.J. Lott, a veteran himself, spoke to the students in the crowd, thanking them for how they inspire him, and encouraging them to excel. And student Kaylee Janssen sang "Travelin' Soldier,' bringing many to tears.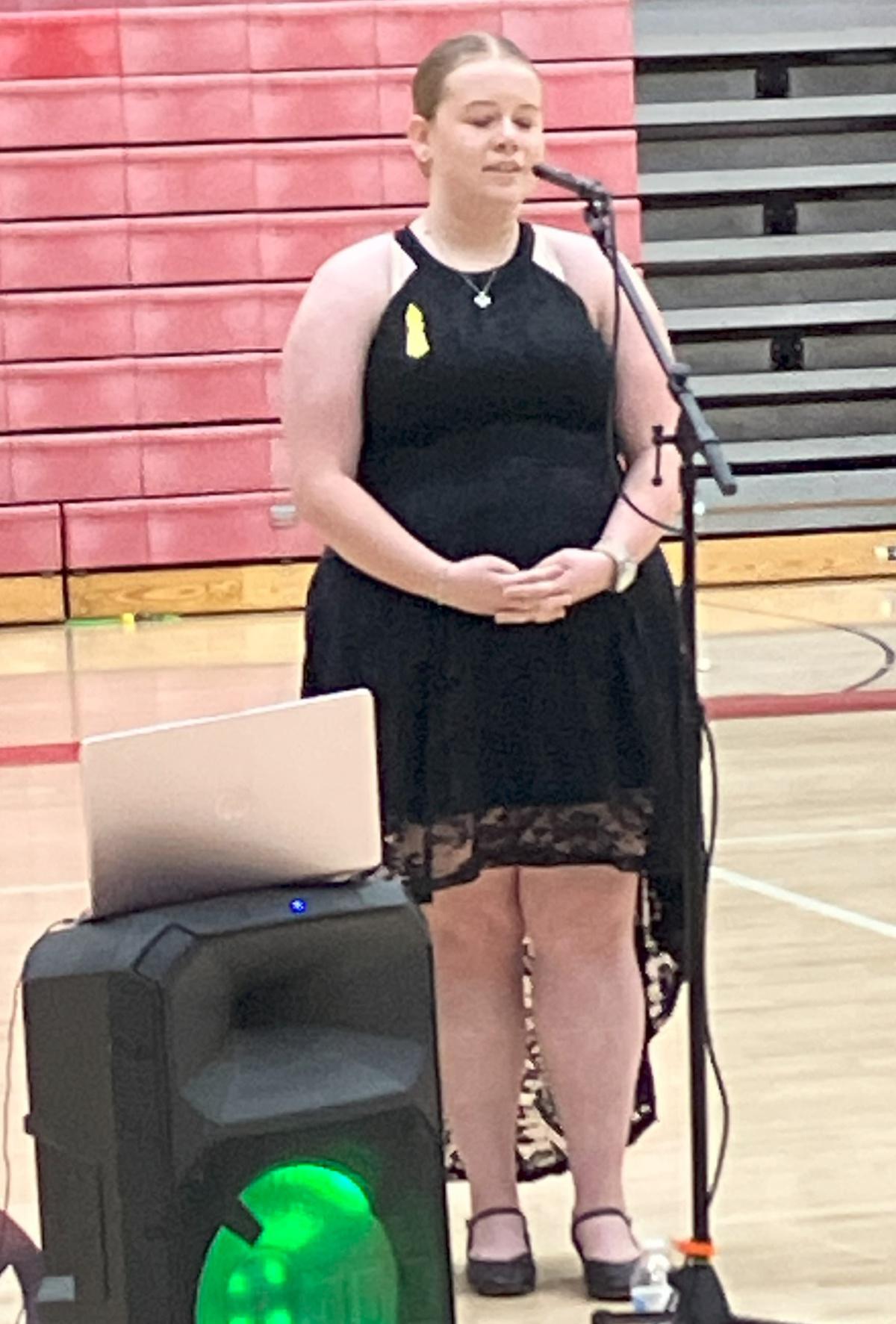 Following a speech from Taylor senior class president Alexis DeBard, the colors were retired and a video honoring veterans was shown. The veterans then were treated to lunch and had the opportunity to review a display of military history in the gymnasium foyer.