This article is brought to you by Solidarity Community Federal Credit Union. 🏀You've been waiting patiently & Hoosier Hysteria is coming🏀 Pick up your Hoops Handbook at either Solidarity location. These have all your favorite Indiana teams covered!
The back of each booklet features girls' and boys' basketball schedules for area high schools, including: Kokomo, Tipton, Frankfort, Lewis Cass, Carroll, Logansport, Peru, and Twin Lakes. College teams include: Ball State, Butler, Evansville, Indiana, Indiana State, IUPUI, Notre Dame, Purdue, Purdue-Fort Wayne, and Valparaiso.
The Kokomo Plan Commission had a full plate of cases for approval at its Nov. 14 meeting, and not everyone was happy about it.
It all started with a proposed car wash on Kokomo's northwest side, and ended with a continuance for zoning approvals to build 24 apartments south of downtown's Kokomo Municipal Stadium. In between were a lot of questions, complaints, and misunderstandings of what the Plan Commission does and how projects get approved in Kokomo.
Kokomo Plan Commission director Greg Sheline stated to the board and the assembled remonstrators that had gathered his interpretation of what the board's job is.
"I just want everyone to understand, the comprehensive plan is a guide," said Sheline. "We certainly look at that in any zoning that we do. We don't dictate whether it is a car wash, or gas station, or a restaurant. What we vote on is, 'Does that zoning fit in that area?'"
But the remonstrators still presented their cases; some throwing in complaints of unconnected businesses and situations, taking positives and turning them into negatives.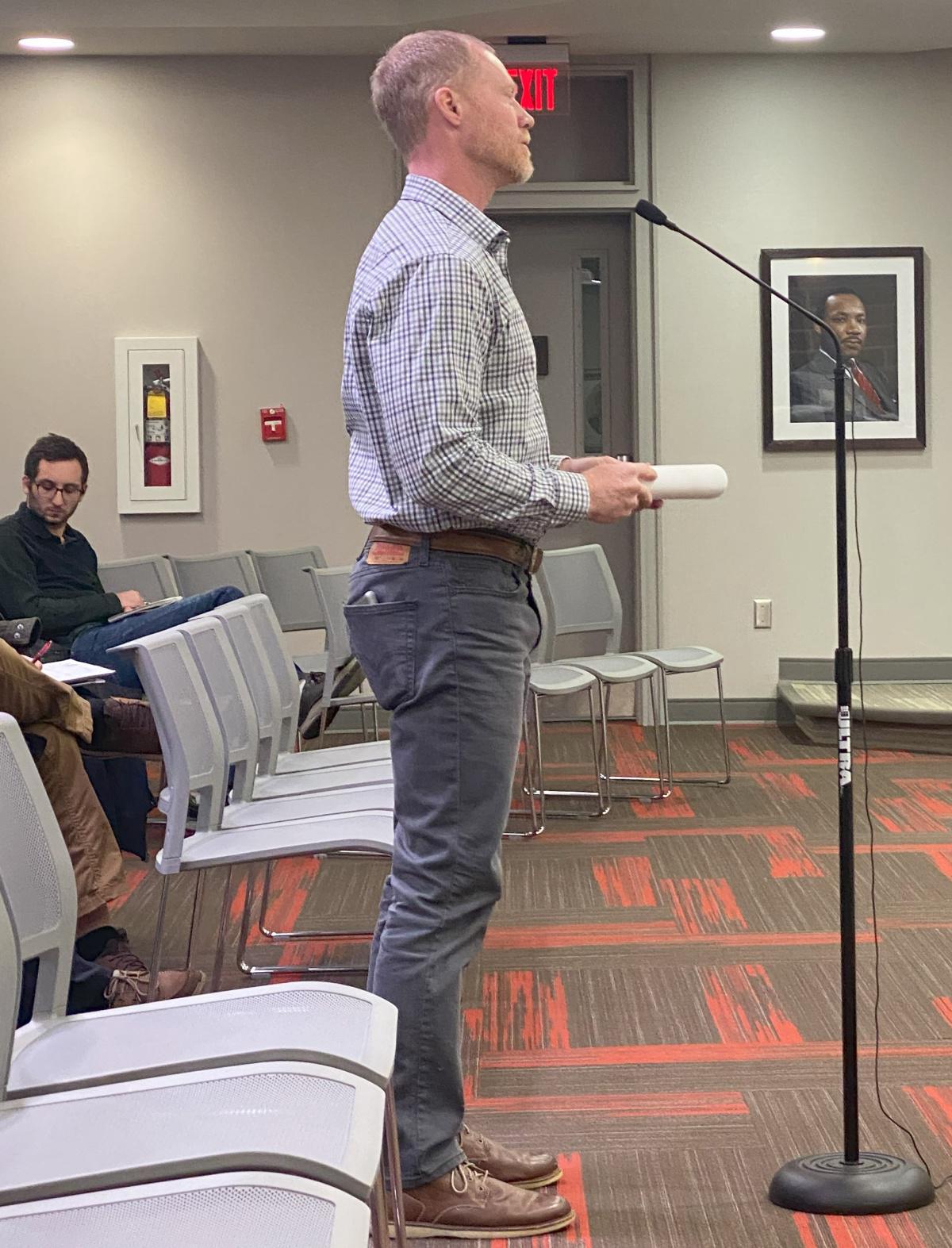 A remonstrator against proposed zoning changes for an express car wash on property at 2435 W. Jefferson St. pointed to the net employment gain of 8-12 new jobs at the proposed business and commented, "We have a huge shortage of employees on the northwest side of town. Our ice cream shop had to close down this summer because they didn't have enough staff."
The Kokomo Planning Commission approved the rezoning of 2345 W. Jefferson St. from AR (agricultural residential) to C1 (Small to Medium Scale Commercial).
Remonstrators are supposed to introduce themselves at the microphone first with their name and address. Those who did not follow that protocol were asked politely to come to the microphone. Most did. Some took their discussions outside the meeting room and could be heard loudly taking project planners to task as the meeting continued.
Kokomo Common Council At-Large representative and plan commission member Matt Grecu explained patiently that even if the plan commission approved the requested zoning changes, the project would still have to be presented to the council for readings and approval over two meetings before anything could go ahead.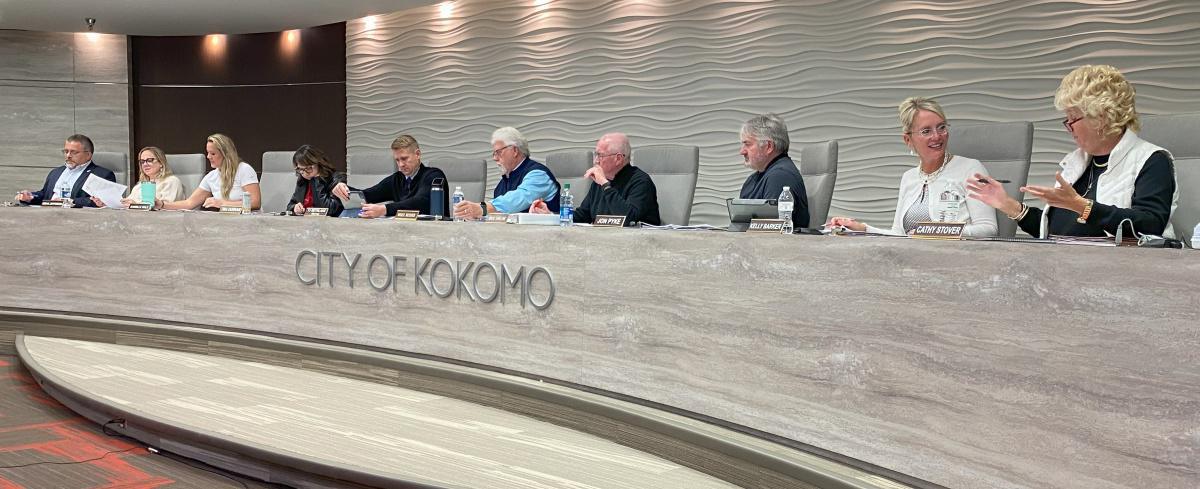 The meeting ended with two plan commission members voting against zoning changes for a proposed apartment complex on Vaile Street south of the stadium. Two cases with combined lots at 220 E. Vaile St. changing from R4 to M3 (Multifamily Residential) passed with one no vote from Stover, and the second case passed with no votes from Stover and commission member Tina Durham.
"I just had to vote my heart," said commission member Cathy Stover. "We went through all of that fighting because of the flood zone. I don't think anything should be built there."
Other zoning changes approved were:
1679 E. Sparks Road from R3 to M2
1201 N. Armstrong from R4 to IS
422 W. Defenbaugh & 1422 S. Webster from NC to M2
405 W. Mulberry & 215 N. Washington St. from RS to IS
708 N. Main, 2324 N. Diamond, C1 and R4 to M1