This article is brought to you by Freedom Financial.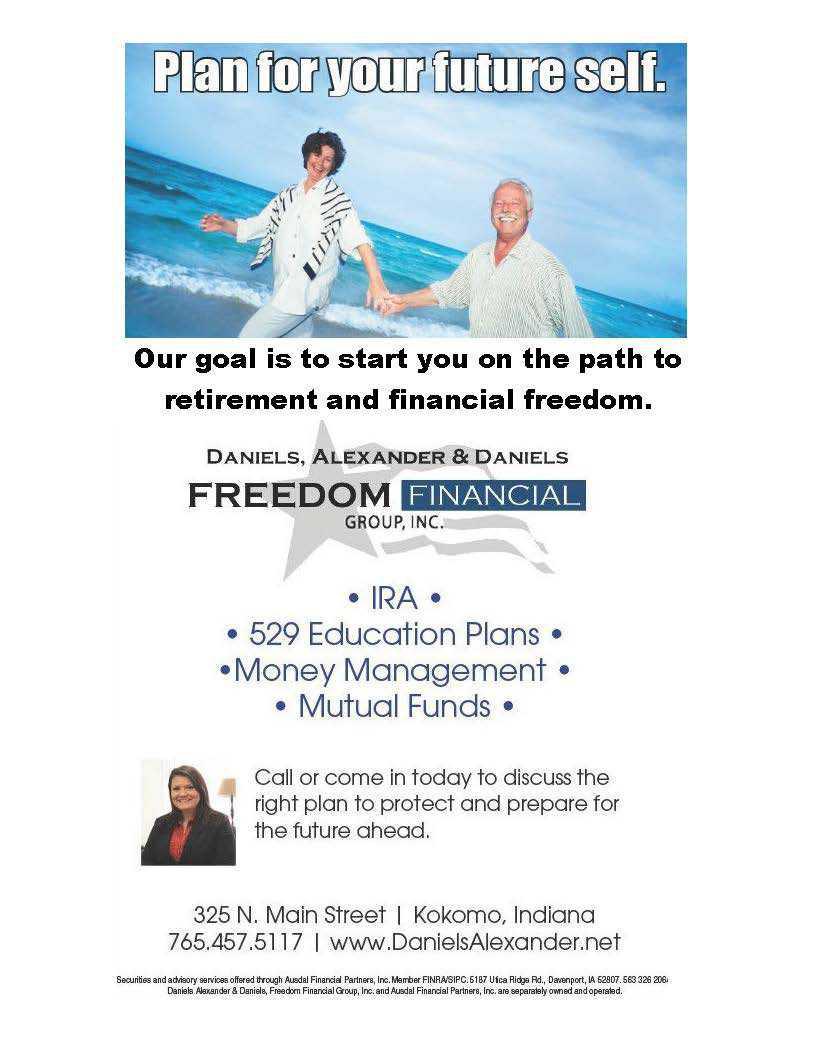 The Howard County Republican Party had to leave its brooms at home this year, but there was still plenty to celebrate. Kokomo municipal government will be dominated once again by Republicans, but the Howard County Democrats scored their first victory in a contested race since 2018.
Former Democratic Party chairman Bob Stephenson prevailed in his race for the Kokomo Common Council's 2nd District seat, downing Republican Joni Delon in a contest that went down to the wire. The two candidates stayed within striking distance of each other throughout the night, but with the final tally, Stephenson came out on top, 469-413.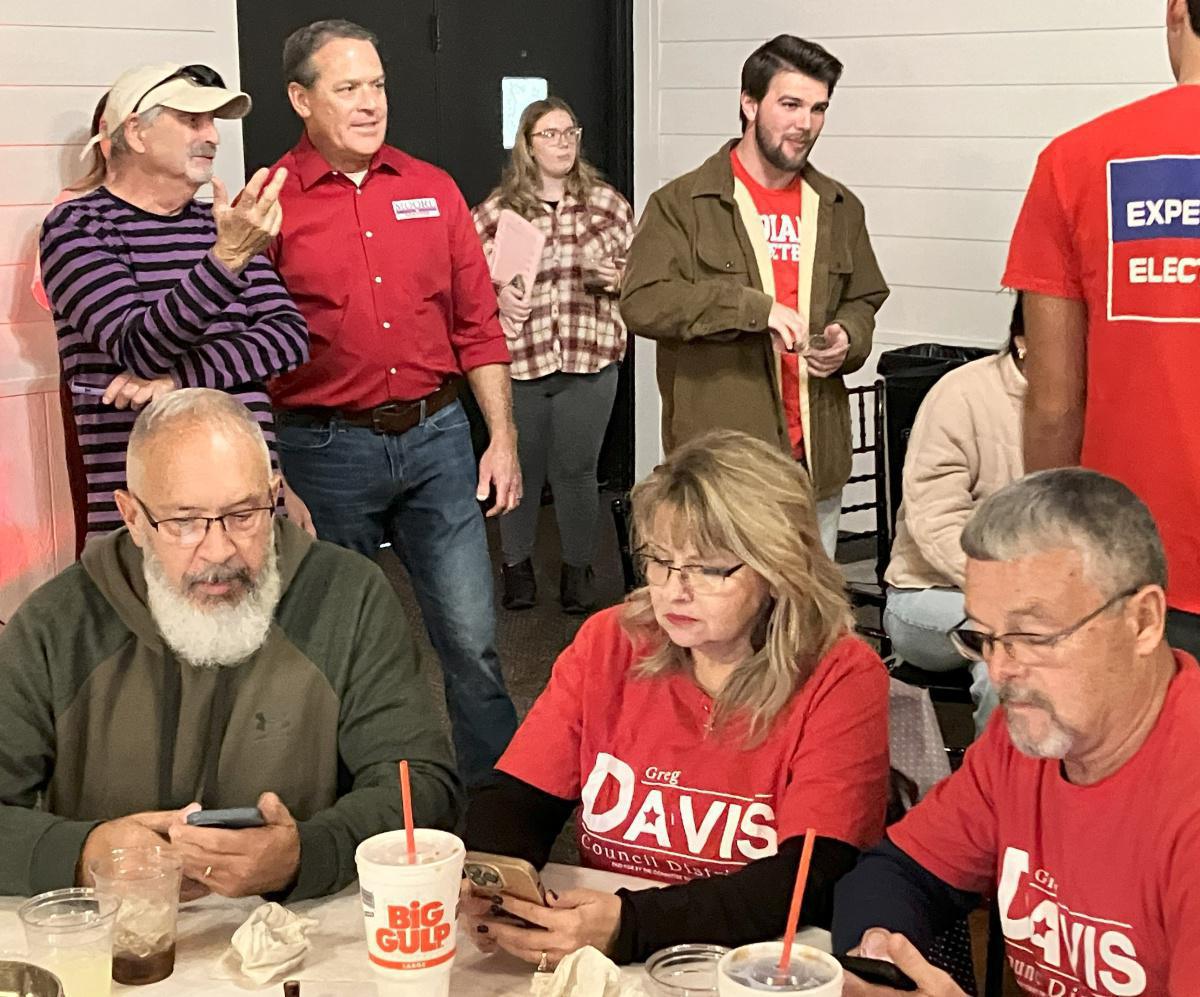 Stephenson was grateful for the support he received. "I just had a lot of people help me," said Stephenson. "Support from the UAW. Lots of support by all kinds of local contacts from all the years. Now I just have to live up to everybody's hopes and dreams."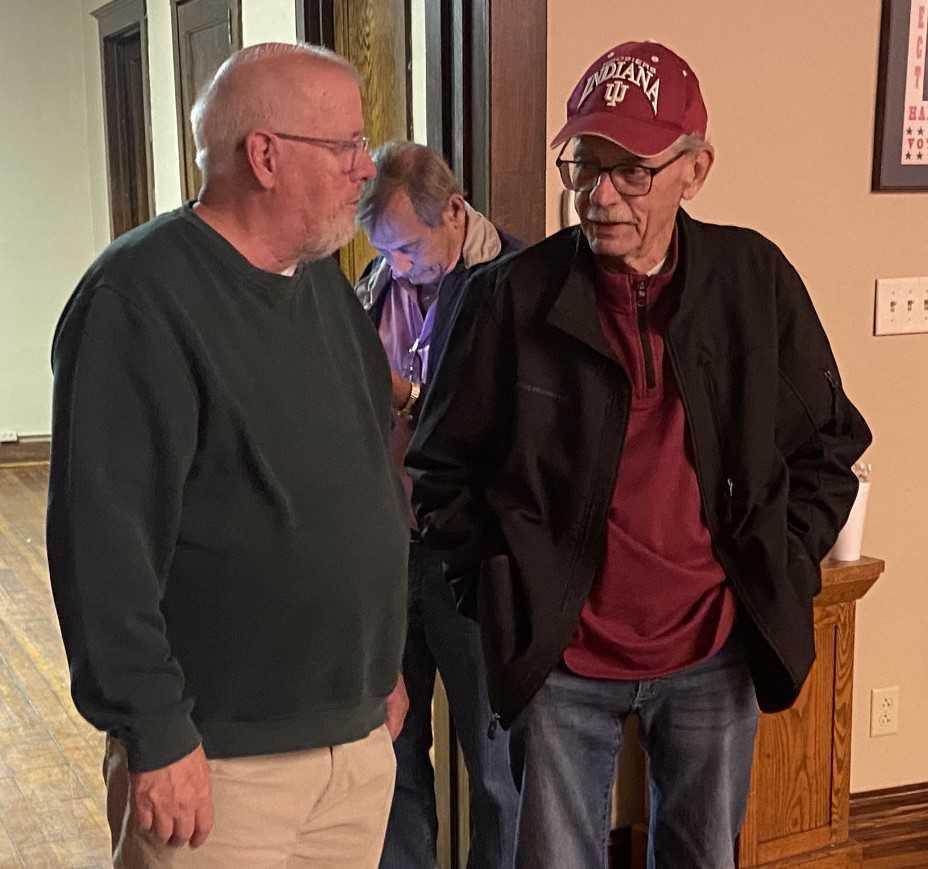 For Delon's part, Howard County Republican Chair Jennifer Jack was tasked with breaking the news of her defeat.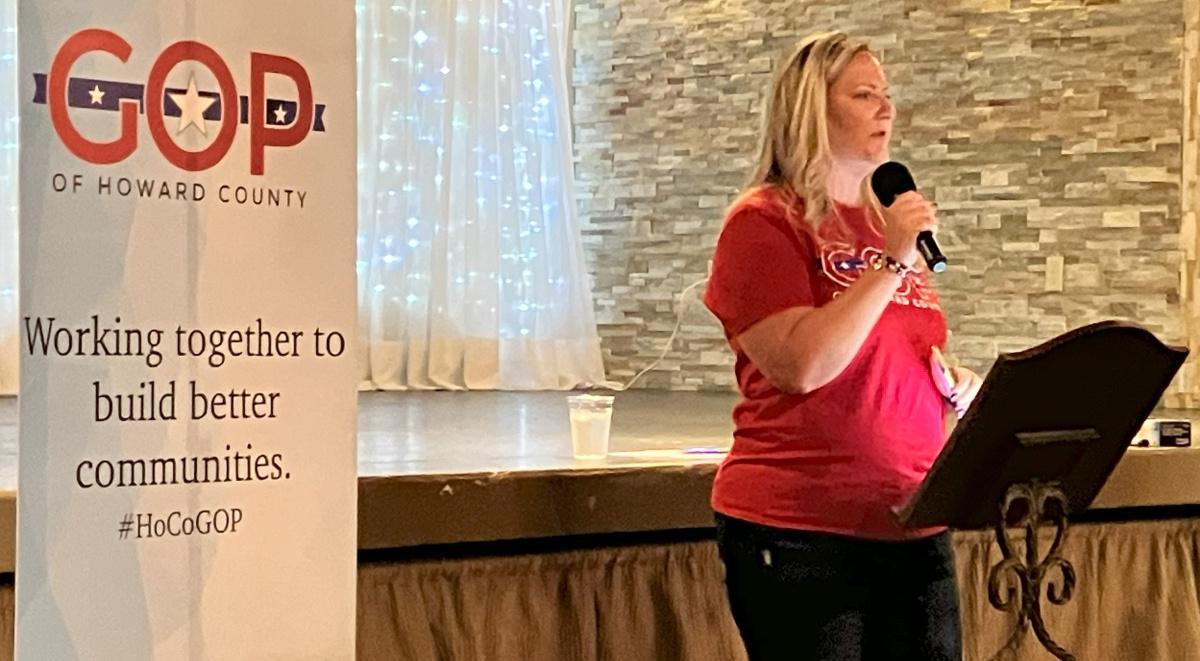 "I can't express how proud I am of Joni Delon and the race that she ran this year," said Jack. "She worked really hard. She put her heart and her soul into it. The numbers may not show that today, but I'm proud of you. You put a lot of work into it. Thank you for your service to Kokomo."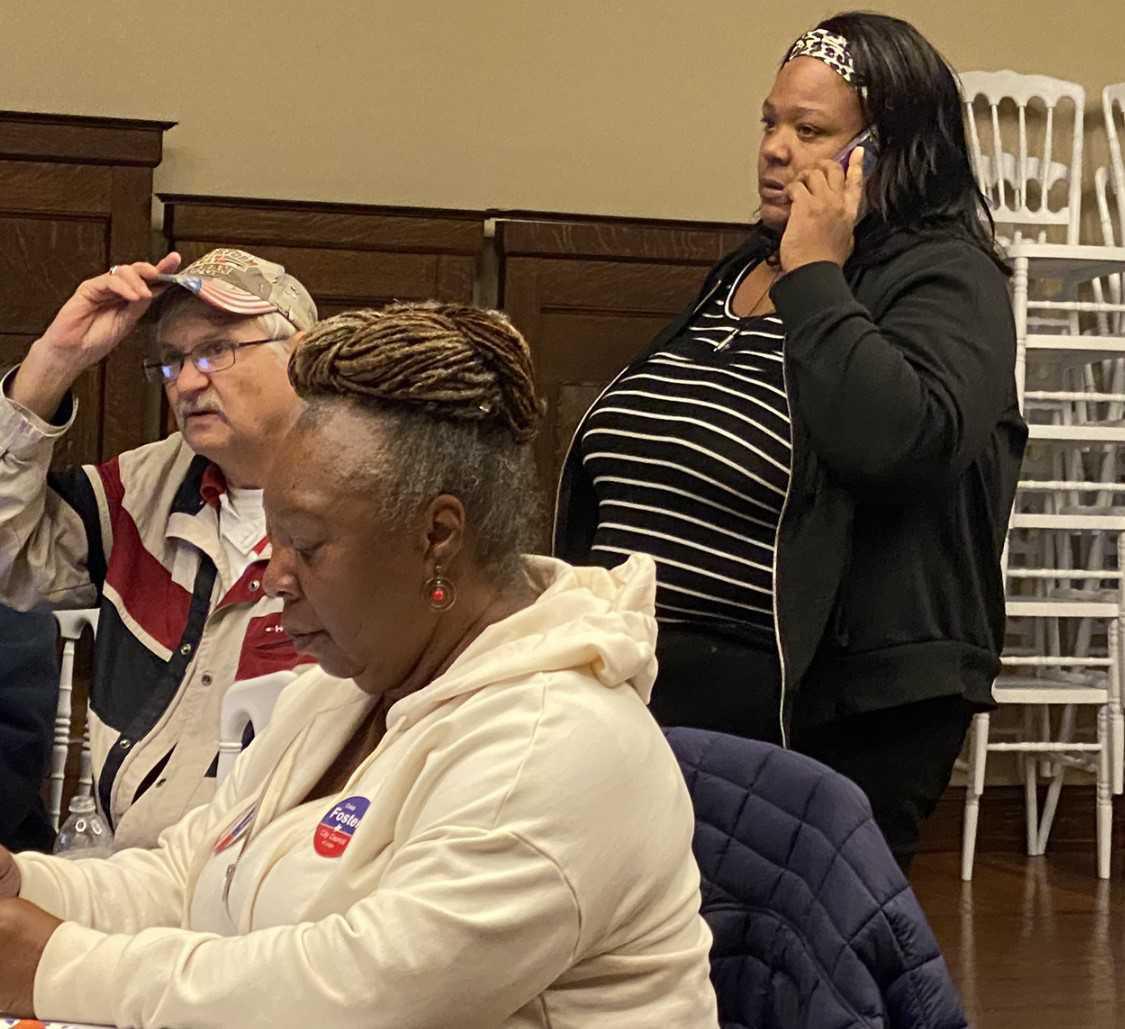 One other Democrat came close to pulling off a win. In the city's 1st Council District, Republican Dave Capshaw held off political newcomer Tashawnna Summers, 278-254. Summers led the race late into the evening, causing the celebrations at the GOP election party to be a bit subdued. But the final results, coming from the vote center at United Auto Workers Local 685, pushed Capshaw over the top. Terry Bryant, running as an independent, finished with 98 votes in the 1st District race.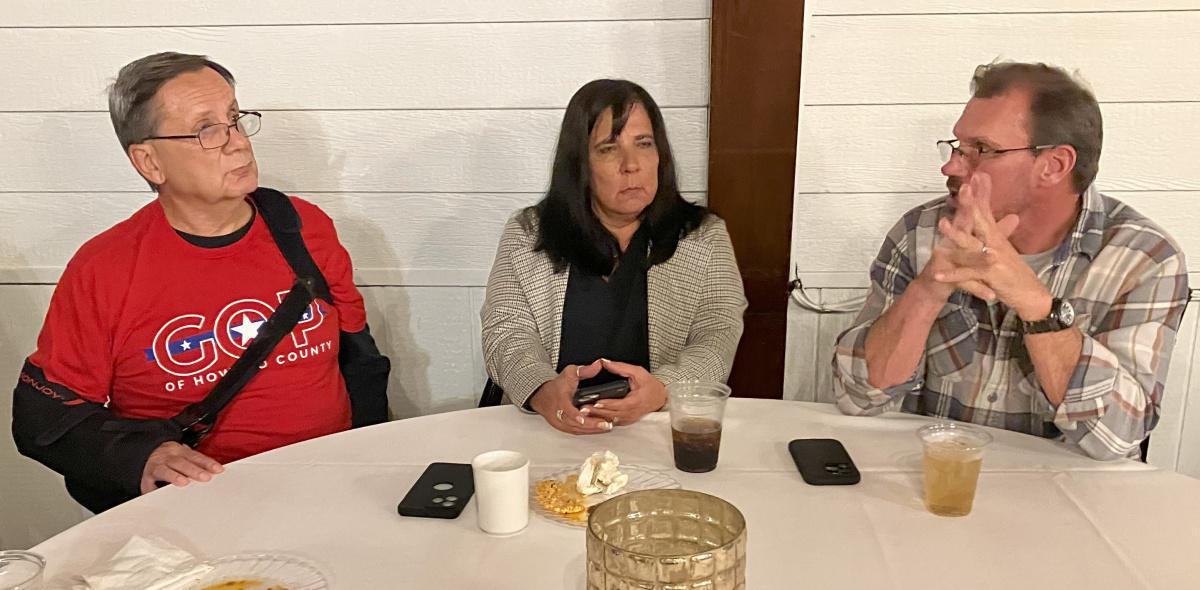 Summers, even though disappointed at the outcome, was still grateful for the voters in her district. "I just want to thank everyone who voted for me," said Summers. "I appreciate the belief they had in me. I will continue to let people know that our vote is our voice, and voting tells people in office what you need and what you want in your community."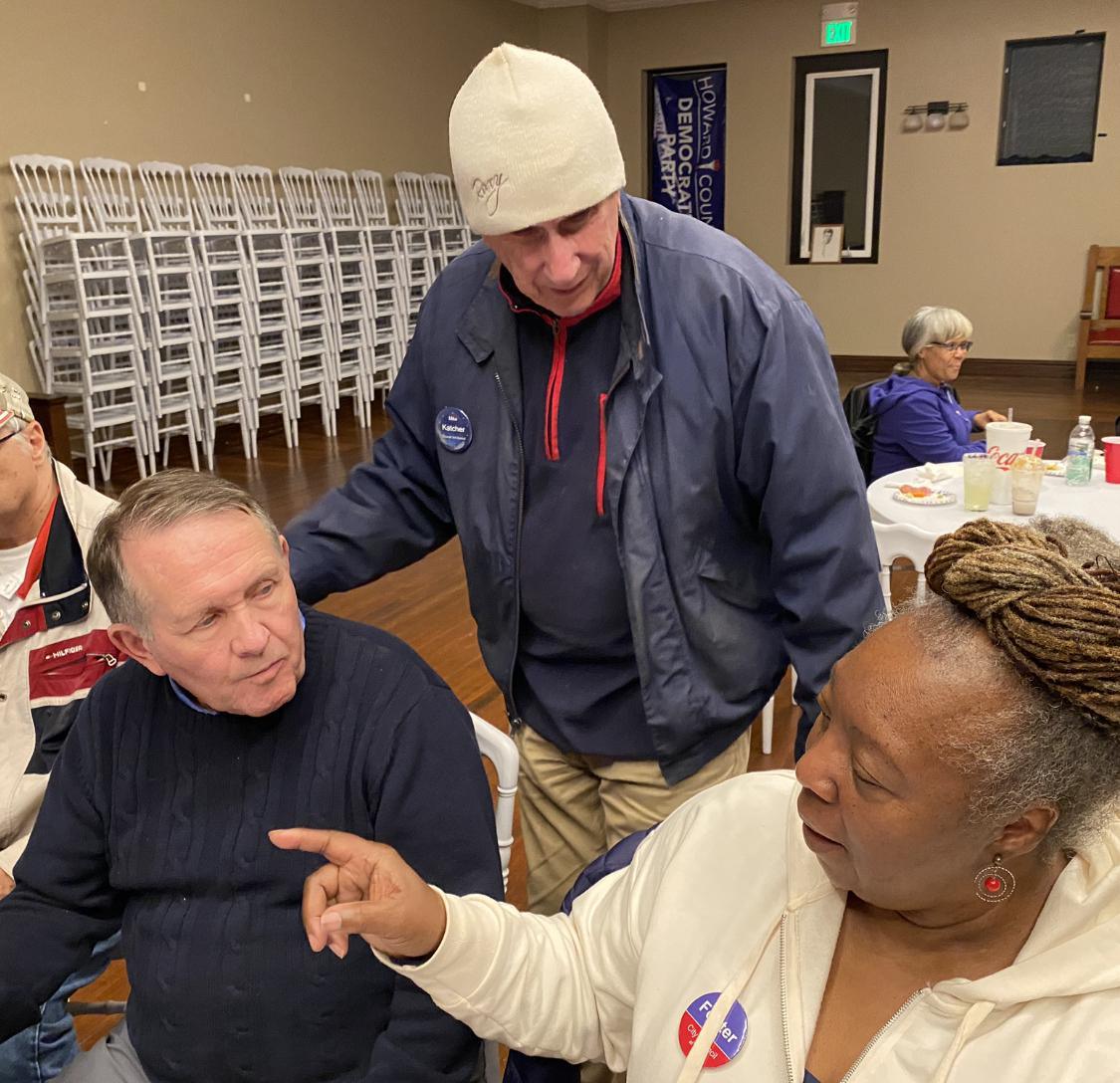 The GOP was victorious in the remaining races. Ray Collins retained his 3rd District Council seat against Democrat Mike Katcher, 539-352.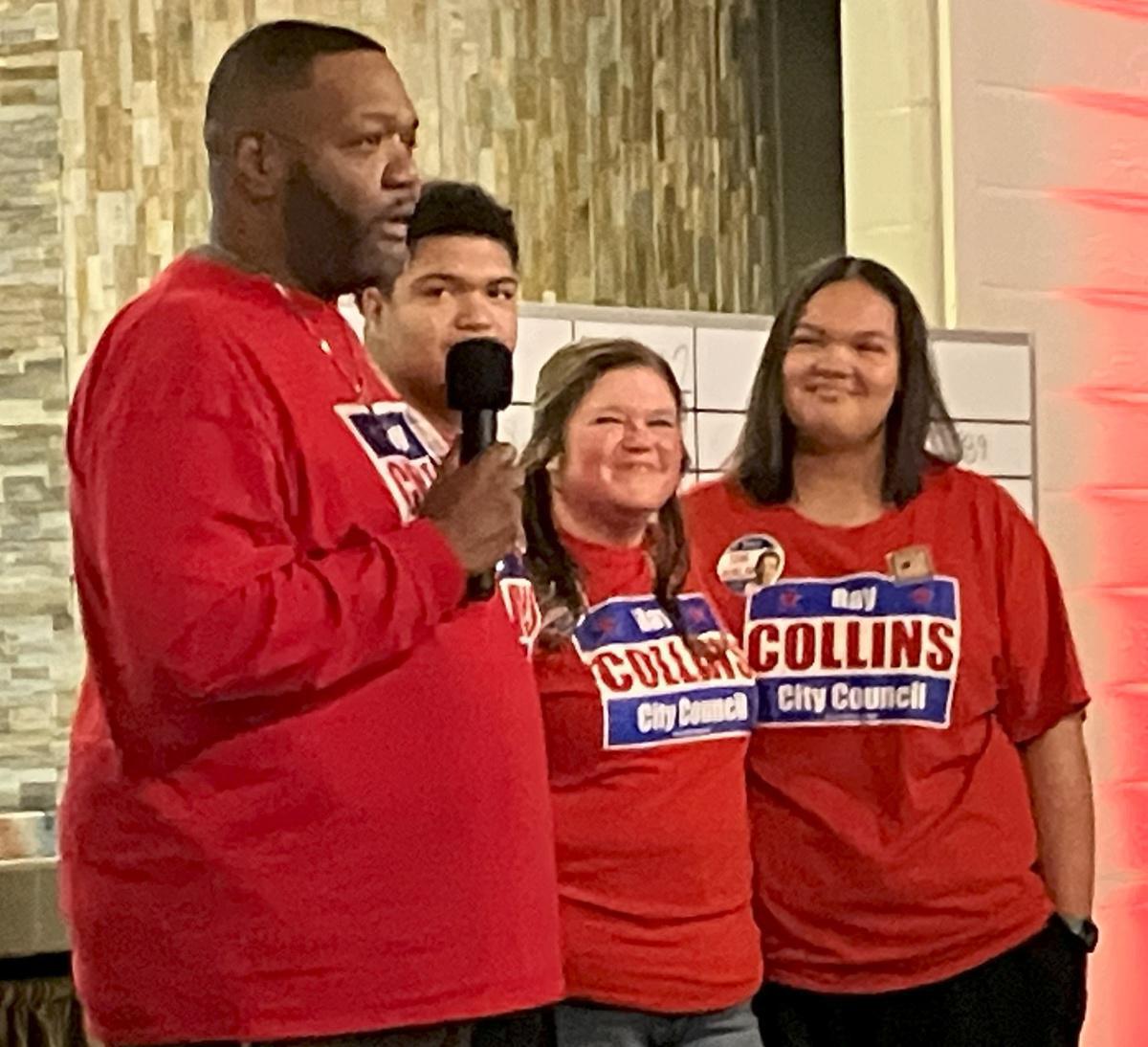 "The council has been about family," said Collins. "That's what the GOP has been about for me: family. I'm looking forward to the things that are going to happen for Kokomo with some great people.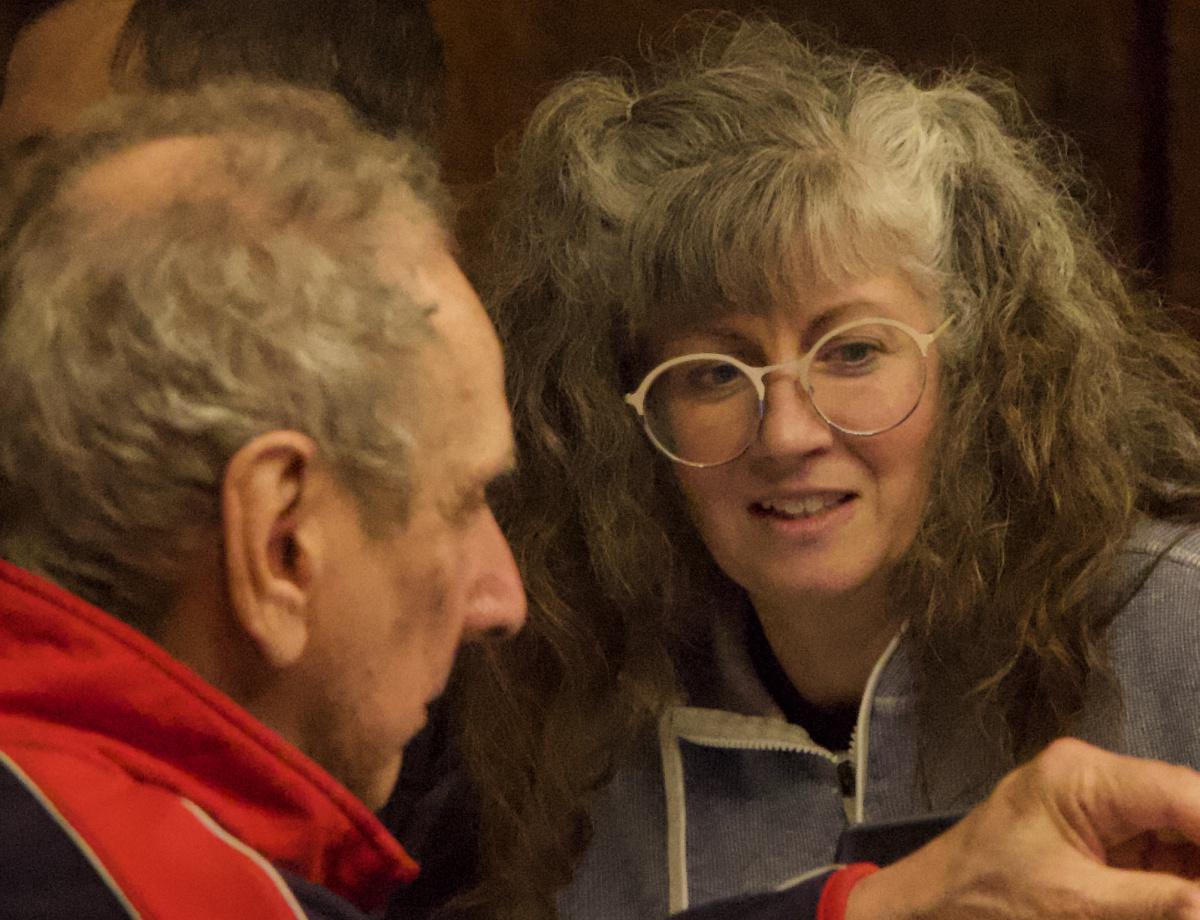 "I always say something that's off-the-wall crazy. (Mayor) Tyler (Moore) said at an event that it was a good time to be a Republican in Howard County. I want take it up a notch. It's good to be black and Republican in Howard County."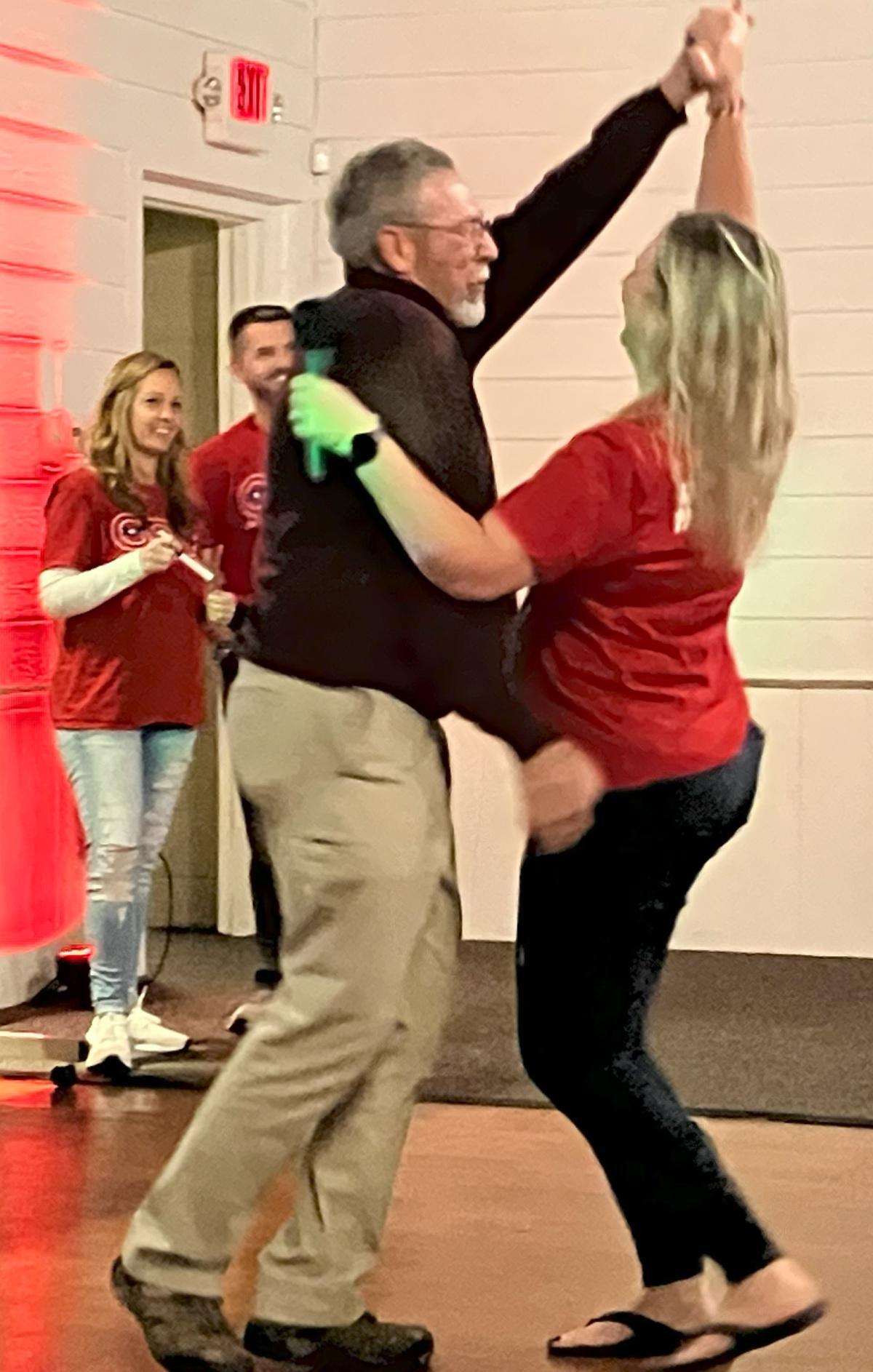 Three at-large seats were up for grabs on the council as well. Republicans Tom Miklik, Matt Grecu, and Tony Stewart earned re-election to the posts, prevailing over Democrats Adrienne Akers and Essie Foster. Miklik, in particular, celebrated joyously by dancing with Jack before thanking his supporters.
The remaining races were uncontested. Therefore, Moore was re-elected to serve a second term as mayor, and Jeff Plough, Greg Davis, and Crystal Sanburn will represent the 4th, 5th, and 6th districts, respectively.
Moore set the tone for his administration moving forward, calling on the new council to aid him in leading the community over the next four years.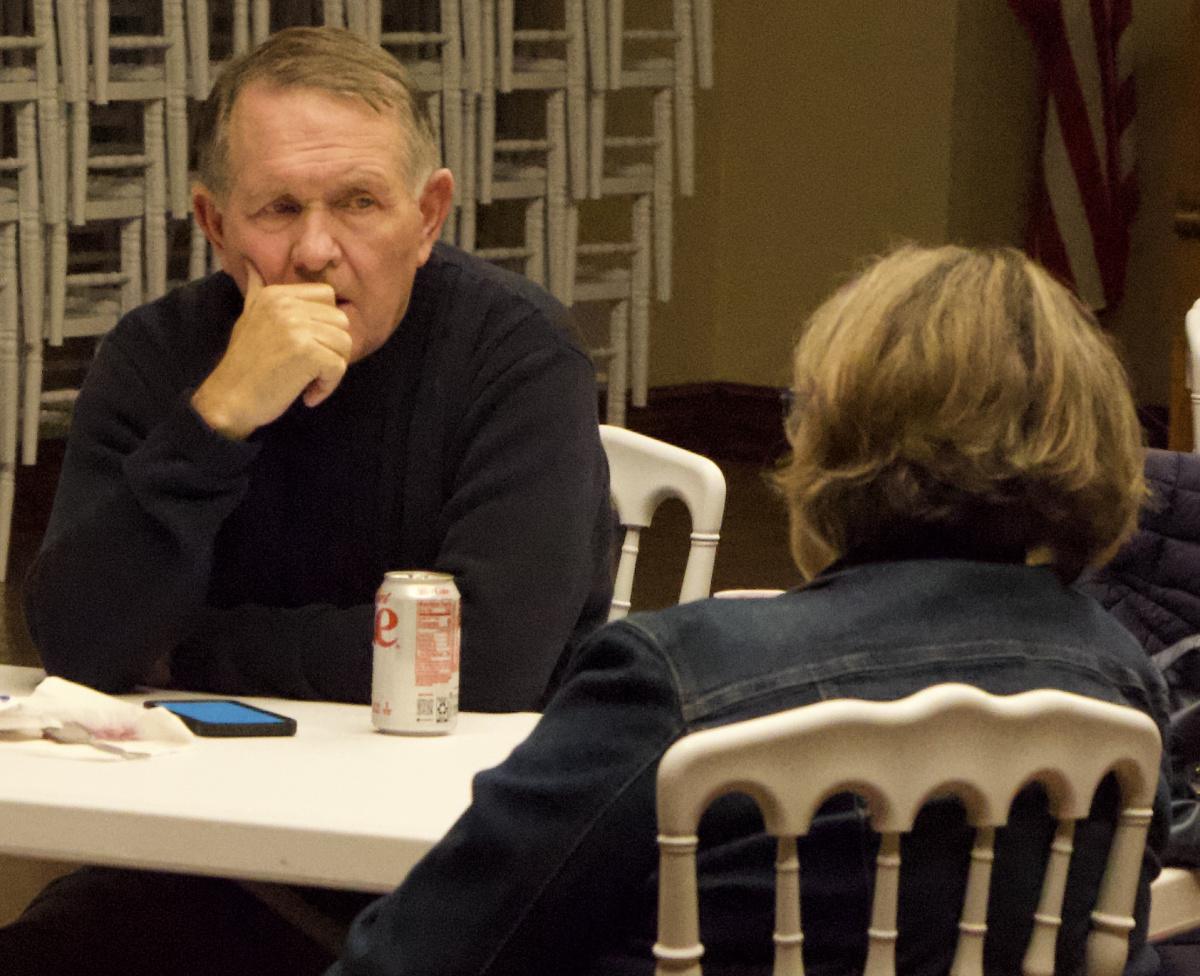 "Four years ago, we ran as a family," said Moore. "This year, we ran as a family again. We're all in this together. We've got a lot of momentum; that 'Kokomomentum' that we built. I'm blessed. I'm honored. I'm humbled to have been given the opportunity to serve four more years.
"We're laser focused on where we're headed. I've got a great group of individuals in my departments helping me do it. I've got a great group on the council that are helping us do it. But I couldn't do it without the support at home."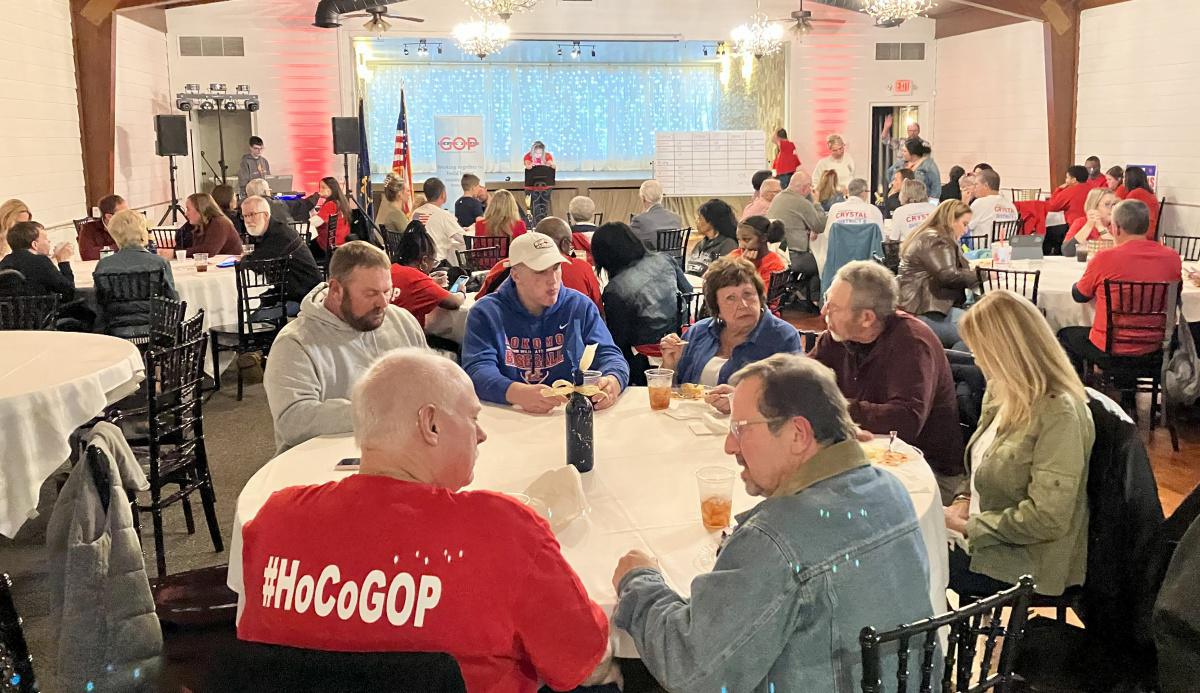 The mood in Democratic headquarters on Main and Taylor seemed nervous as the polls closed but became more upbeat as vote tallies showed a win for Stephenson. Democratic Party Chairman Lisa Washington watched closely as the counts came in, a concerned look on her face turning into smiles as the night wore on.
In the end, there were still toasts all around at Democratic headquarters.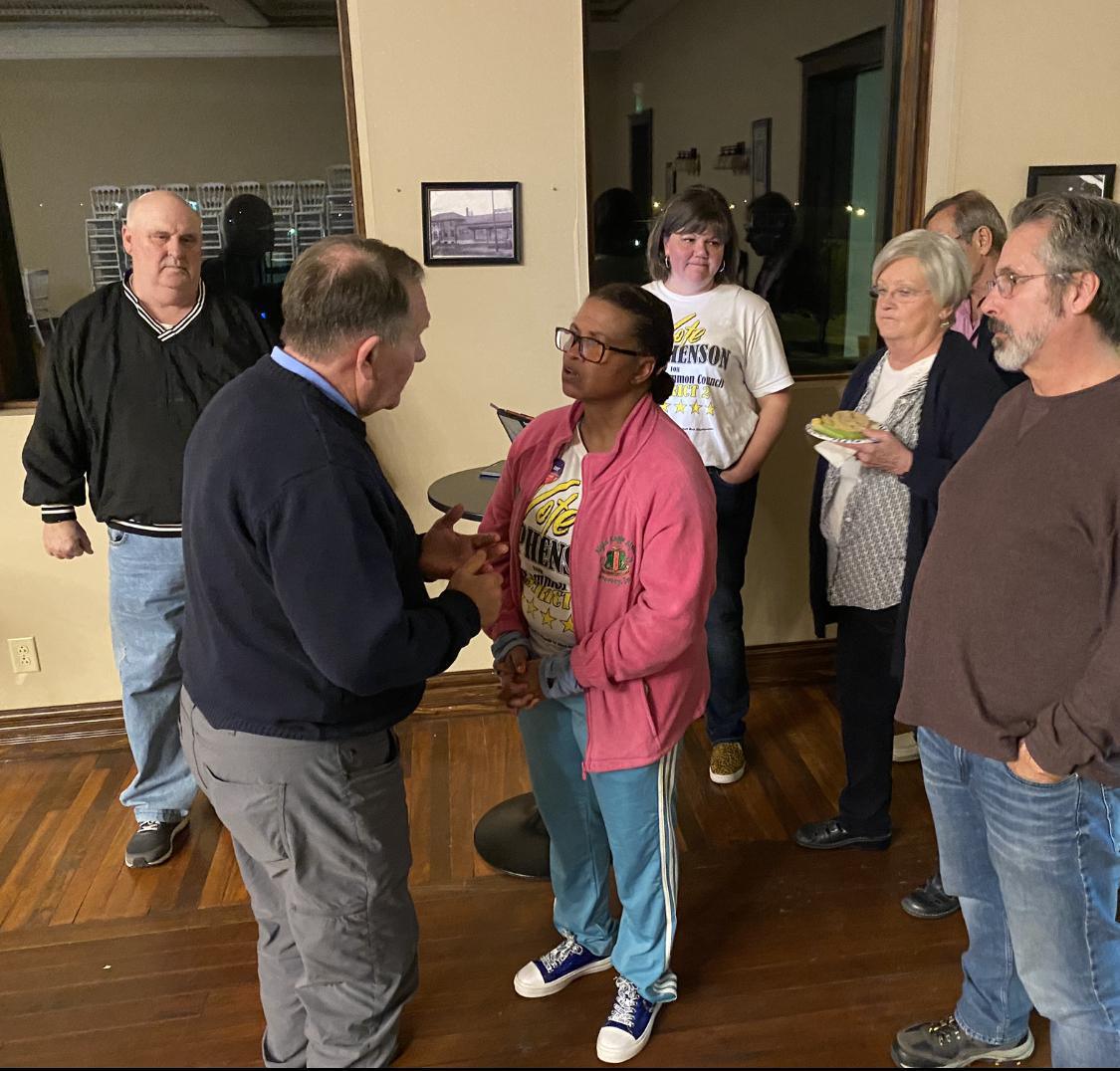 "Today was a start," said Washington, "They know we are back. I like the numbers. I think my candidates put in a strong showing. We were very close. We got Bob on the council, and we are going to build up, starting from there."
Former mayor Steve Daily also gave his appreciation to the Democratic candidates. "I appreciate all of the candidates that ran for office," said Daily. "It is a difficult thing to do. I think we are making progress, and we are not going to go away."